2COOL DISCOUNTS MOBILE APPLICATION
Cozumel welcomes more than 3 million Cruise Ship Passengers per year*
Cruise Ship Passengers spend more than $380 million per year on Cozumel*
More than 500,000 passengers arrived on Cozumel by plane in 2021
Millions of passengers arrive to Cozumel on ferries every year
* Source: Florida-Caribbean Cruise Association (FCCA) Economic Impact Report May 2017-April 2018
2COOL DISCOUNTS & DEALS gives Visitors and Locals access to discounts and deals near them through our location-based technology that shows content based on the user's GPS location.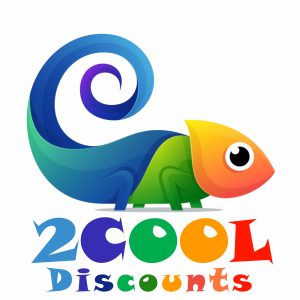 For the Business:
Link to your website, video, menu or social media page
Create and modify your offers and deals with or without an expiration date
Send push notifications to nearby customers with analytic reports
One-time setup cost and affordable monthly subscription
For the User:
See the stores and promotions nearest to you when you open the app.
Click on the map icon to see exact locations of nearby businesses, click for details.
Search by name for another location or key word.
"Favorite" businesses, read and write reviews, click to call, map directions and chat

The 2Cool Discounts Mobile App is free for all users and is available for Android and Apple devices
*** Click Here to Sign Up Your Business | Haga clic para registrar su negocio ***
(One time setup fee plus monthly subscription | Tarifa unica de configuracion mas suscripcion mensual)
Click Here to Download | Haga Clic para Descargar 2Cool Discounts App Android
Click Here to Download | Haga Clic para Descargar 2Cool Discounts App Apple
Cozumel recibe a más de 3 millones de pasajeros de cruceros al año*
Pasajeros de Cruceros gastan más de $380 millones por año en Cozumel*
Más de 500,000 pasajeros llegaron a Cozumel por avión en 2021
Millones de pasajeros llegan a Cozumel en ferry cada año
* Source: Florida-Caribbean Cruise Association (FCCA) Economic Impact Report May 2017-April 2018
2COOL DESCUENTOS Y OFERTAS brinda a los Visitantes y Locales acceso a descuentos y ofertas cerca de ellos a través de nuestra tecnología basada en la ubicación que muestra contenido basado en la ubicación GPS del usuario.
Para el Negocio:
Enlace a su sitio web, video, menú o página de redes sociales
Crea y modifica tus ofertas y tratos con o sin fecha de vencimiento
Envíe notificaciones automáticas a clientes cercanos con informes analíticos
Costo de instalación único y suscripción mensual asequible
Para el Usuario:
Consulta las tiendas y promociones más cercanas al abrir la app.
Haga clic en el ícono del mapa para ver las ubicaciones exactas de las empresas cercanas, haga clic para obtener más detalles.
Busque por nombre otra ubicación o palabra clave.
Negocios "favoritos", lea y escriba reseñas, haga clic para llamar, mapee direcciones y chatee
La aplicación móvil 2Cool Discount es gratuita para todos los usuarios y está disponible para dispositivos Android y Apple